Premium Car Window Tinting in Inverness FL, Near Beverly Hills, Bushnell, & Lecanto

Premium Car Window Tinting
Driving around Inverness is a joy ride through paradise until that Florida sunshine sends a glare through your windshield. Plaza Chrysler Dodge Jeep Ram has a solution! Think of it like a pitstop for sunblock. Our expert technicians have a wealth of experience with car window tinting and can help your vehicle weather the warmth.
Car Window Tinting Near Me in Inverness
Did you know Inverness averages 238 days of sunshine per year? That means you'll enjoy catching rays behind your tinted windows for the majority of the time you're on the road.
Whether you're coming from Beverly Hills, Bushnell or Lecanto, we're the place to seek shade for your sunny day parade.
Our Non-Metalized Automotive Premium Window Tint
Construction ply/ thickness 1.5M 2 ply
Light transmission: 35% front/ 20% rear
U/V rejection: 99%
Excellent wet/dry heat shrink ability
Nano technology film containing carbon particles, offering great heat rejection and color stability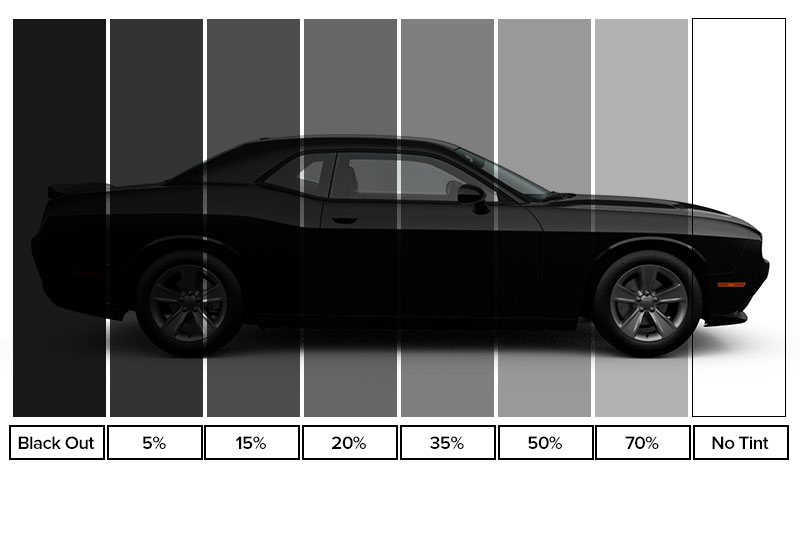 Benefits of Window Tinting in Florida
Common reasons for having your windows tinted are privacy and security. Window tinting is certainly the best way from keeping unwanted onlookers from seeing the inside of your vehicle, but the benefits go far beyond that. Car window tinting is known to reduce the heat inside your vehicle and glare as you drive through sun-soaked Inverness, FL.
This shade-granting service even provides UV protection and helps prevent your vehicle's interior from fading over time. You wouldn't go to the beach without applying sunblock. You shouldn't hit the road without having your windows tinted!
Premium Window Tint Options in Inverness, Florida
Just like shopping for sunscreen, you want to make sure you get the window tinting that covers your needs best. There's nothing worse than getting into a car with flimsy tinting film bubbling up from every angle. Window tinting is like a camera lens ‐ it should go unnoticed in revealing an idyllic view. That's exactly what Plaza Chrysler Dodge Jeep Ram can wrap around you.
Many of our customers visit our service center in Inverness wondering how much window tinting costs or how much tinting they should apply. Our expert technicians can make sure your affordable window tinting abides by national and state regulations while keeping your vehicle protected under those road-grazing rays!
Schedule Car Window Tinting at Plaza Chrysler Dodge Jeep Ram
It's not getting any cloudier out there! Schedule a service appointment at Plaza Chrysler Dodge Jeep Ram to have window tinting applied on your car, truck, or SUV today. And, if you'd like, we can help you protect your car's paint from the unforgiving Florida sun! We'll have you in and out of our service center faster than you can say, "Wow, it's really sunny out today! I wish my car had window tinting applied by some of the best auto technicians in Inverness." We look forward to giving you your first glimpse of glare-free driving!